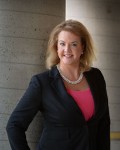 Environmental Business Portrait
Environmental - is a portrait in familiar surroundings. These type of portraits can be done with different lighting setups, and allow us to be a bit more creative with the backgrounds available at your office /business location.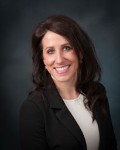 Professional Business Portrait
Professional has a studio feel (head and shoulders portraits). A day and time are scheduled for your convenience. Our Portable studio will visit your location. There is small space requirement, please call for requirements.
Often, people link headshots with movie stars, models, and other celebrities. However, headshots are also commonly used for business marketing. When you own or run a business, people associate your face with your business. That's why it so important that you have a high-quality, professional headshot. A business portrait (also known as professional portrait or executive portrait) is a headshot (head and shoulders portraits). It is similar to a typical portrait, but rather than sitting on your mantel, professional business portrait is used for your business. Business portrait or headshot can be used for. • Company website or blog • Advertising – Brochures, Magazines • Business cards • Social Profiles like Linkedin, Facebook, Twitter and Google+ These portraits are also perfect for press releases, social networking sites and company brochures. Corporate headshots are also great for resumes especially when applying for a job, and any other medium of marketing your business. We now specialize in Business Portraits due to the popularity of online profiles such as Linkedin, Facebook, and Google+. Headshots are more important than many people realize. Here are a few benefits of getting professional business: People Hire Individuals – Not Companies People will actually do business with you and not your company. Although you have a good business, poor presentation will make you lose customers. A quality headshot is priceless; it projects to your client and prospects a very powerful positive message, which increases the perceived value of your business. First Impressions Count - When presenting your business in the market through printed materials, social media, or website, your headshot is very important because it will give your client first impression. Think of a corporate portrait as your billboard, it makes your business stand out from the rest, and thus your customer can easily identify your company. Reinforces Your Commitment to Quality and Professionalism - A good skillfully crafted photo represents and establishes your company identity, credibility and competence. Business prospers when you develop relationship, and people will do business with people they like, know and trust. It will help you to develop better connections with people you are doing business with.