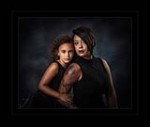 Studio Session
Providing a classical feel to your portraits. I am not a prop person. I am a connection person. When you visit my studio, plan on interacting with your loved one. Moments are not forced, rather capturing those moments about you and the family.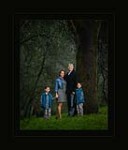 Outdoor Session
Choose from 3 different locations: Woodland Environment, Open spaces, Delta Beach. All locations conveniently located within the greater Sacramento area. We will sit down and go over your home's decor to match the feel and harmony of your home.
Home Design Service
Included with each session. You select the locations for your family portrait and we take over. It's a fact. We want you engaged in the design process. Out design service will show you exactly what that image is going to look like in your home. Each portrait will match you home décor and color harmony. Best of all, it's included as part of your session. No extra charge. We are a Print maker. Your portraits are skillfully crafted personally. Each portrait is has a set the highest standards for the property and pureness of papers they are created on.
Preserving Relationships
A photo is of someone – A Portrait is about someone! Personal moments and preserving special relationships is our specialty. Getting all your family in the same place at the same time can be hard enough. Add to that trying to organize them into a coherent group for their photograph to be taken, and it can be a nightmare. That is where we come in. We are capturing a moment in time alongside those you care for most. Those portraits are then presented in the homes to remind of many special moments you share. As time goes on, perhaps you welcome a new member and see other may pass on. These portraits become a treasured reminder and document that can be looked back upon fondly to share memories and passed on to generations. We offer you 18 years of preserving family memories and moments in time. Let's sit down and talk it over!